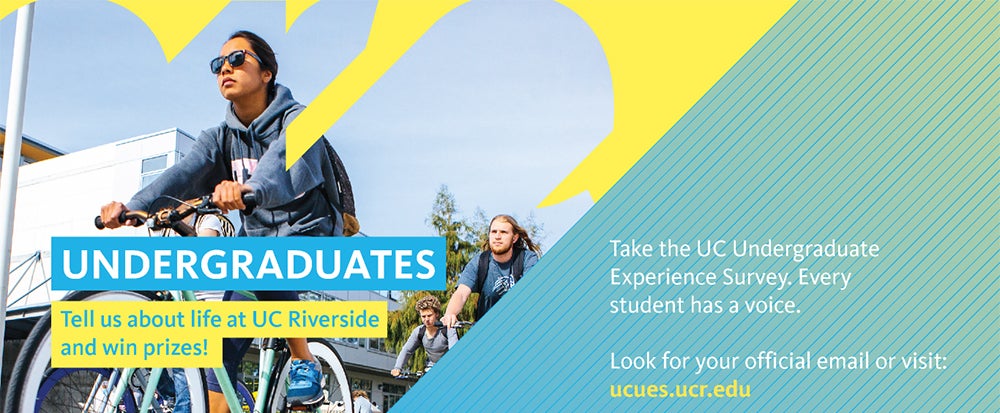 UC Undergraduate Experience Survey (UCUES)
The University of California Undergraduate Experience Survey (UCUES) gathers undergraduate students' feedback on a broad range of academic and co-curricular experiences, including campus climate, satisfaction, academics, and student services. The results of the survey help UCR recognize what is working well and identify areas in need of improvement. All UC campuses participate in this survey.
UCR is offering over $3,000 in prizes for those who complete the survey. Students who complete the survey will automatically be entered for a chance to win an iPad Pro or $50 Amazon gift card. Winners will be notified via e-mail.
More Reasons to Participate in UCUES
As a student, this is your opportunity to be heard! Share your experiences and opinions with UCR (and the whole UC system).
You will directly improve the undergraduate experience for yourself and future students.
The survey is open from April 9th to August 6th. The sooner you complete the survey, the more chances you have to win a prize.